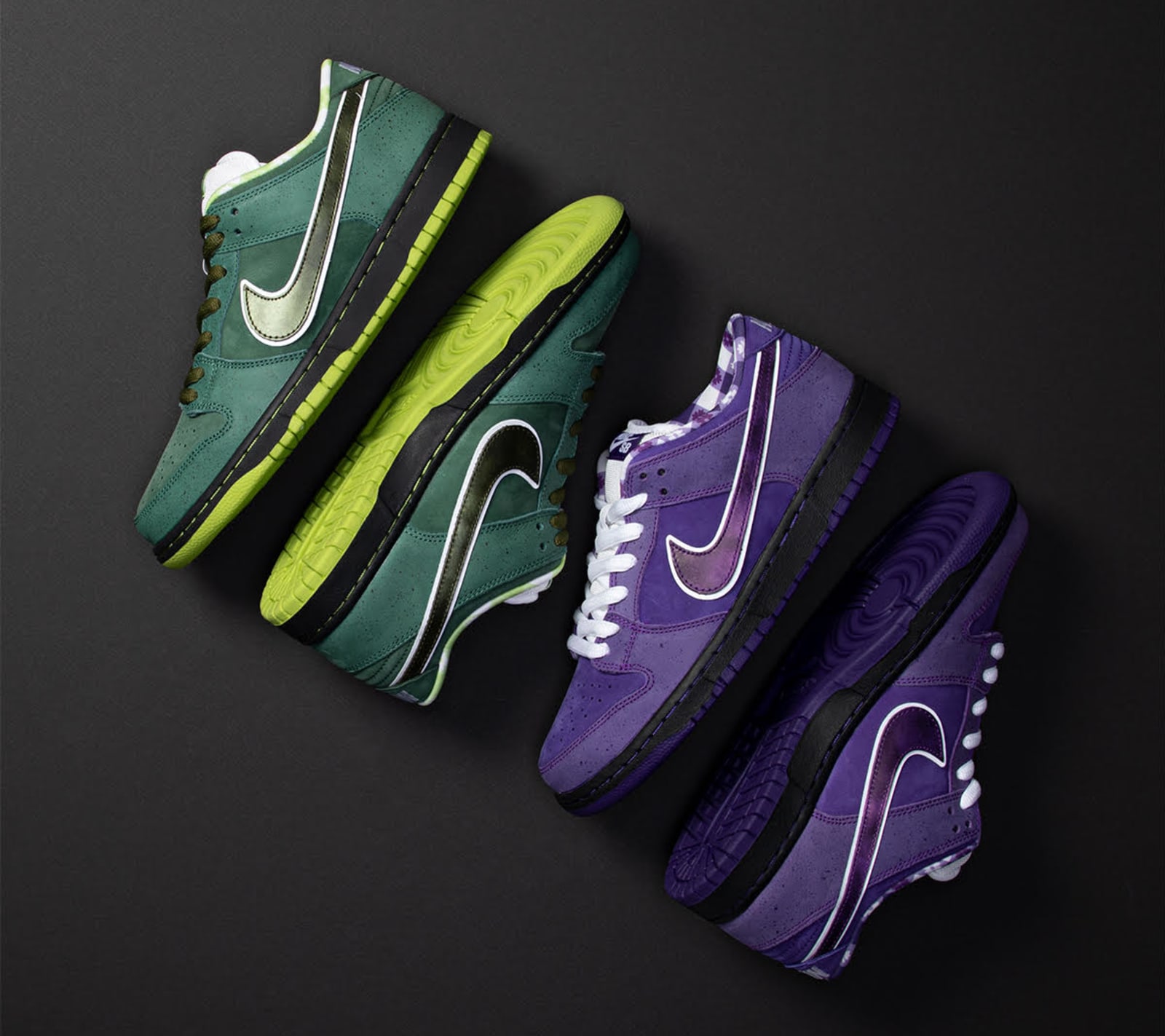 Concepts is raffling off two of its rare Nike SB Dunk Low "Lobster" collabs in support of the Black Lives Matter movement.
The Boston-based boutique announced today that its "Purple Lobster" and "Green Lobster" SB Dunks from 2018 are up for grabs via a raffle. 100 percent of the proceeds will benefit the Cambridge Chapter of the non-profit organization My Brother's Keeper, which is a national initiative founded by President Barack Obama in 2014 that supports young people of color by providing them with various tools and resources.
Ticket pricing starts at $5 per ticket while 5 tickets cost $20, 10 for $40, or 20 for $75 with unlimited entries per person. The drawing will take place starting Monday, July 13th at 10 a.m. EST and wraps up on Sunday, July 19th at 11:59 p.m. EST. The collabs will arrive with their respective special packaging and the winner will be able to select a size ranging from men's 7-13.
Concepts also revealed that additional giveaways will be happening in the coming weeks, although further details have not been announced.
Concepts has announced today that it has raised $133K with its "Lobster" SB Dunk raffle that benefited the Cambridge chapter of My Brother's Keeper with almost 32K tickets sold and over 5K entrants. Given the overwhelming support, the boutique announced two raffle winners rather than the one winner initially planned.
"Thank you and your team for standing on the right side of history," says My Brother's Keeper's Cambridge chapter. "This money will help us implement effective programming within the Cambridge community that empowers disadvantaged and underserved black and brown children, adolescents, and young adults. More specifically, it will allow us to fund our MBK Cambridge Scholarship Program which will develop them to live lives of hope, passion, integrity, and purpose."
Concepts also revealed that this is just the start of a wider initiative in the fight for racial equality and will be launching a new raffle soon.